Opinion: refined and redefined for a youthful, zesty audience.
Bazake Media was founded in early 2022 by three ordinary guys frustrated by the dearth of spaces reserved for Thought Leaders to showcase their reasoned, logical ideas. These guys, Oliver Laughdugry, Dr Robert "Rob" Zands, and Kelvin Knox, envisaged a boutique, one-stop-shop for off-the-peg luxury opinions, ready for the discerning reader to agree with and pass on to their more ignorant friends.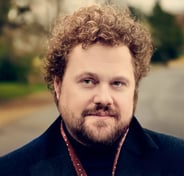 Dr Robert "Rob" Zands
Editor
Dr Robert Zands PhD is a heavyweight in the world of academia and has recently made a name for himself in the world of social media. Aside from wine tasting holidays in the South of France, Rob enjoys the spirituality of distance running and likes to let his hair down on a Friday night (often with his best friend: Mr Fender Stratocaster).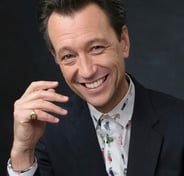 Oliver Laughdugry
Editor
Oliver is a lawyer who specialises in family law and workplace accident compensation who rose to prominence as an outspoken critic of Brexit. He has recently taken advantage of his wife's untimely passing to enter the third sector as CEO of the Sarah Oxford-Laughdugry Memorial Foundation and this year piloted one of the most successful non-fungible token launches ever.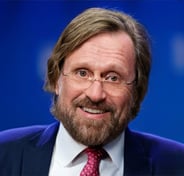 Kelvin Knox
Editor
Kelvin's journey has taken him from youth television production to university lecturing via sports PR and policy making. He is now passing on his vast experience to the next generation as 'Professor at Large' in the leafy surroundings of University College Borehamwood. In his spare time he is the president of the UK Volvo Owners Association and has made over 300 citizens' arrests.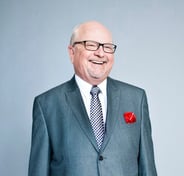 Tony Bell
Associate Brand Guru
Tony brings years of branding experience to the table, having worked with big hitters such as Bailey's Irish Cream, Bounty (chocolate), and Welcome Break. He has also written extensively on science and modern telecommunications technology.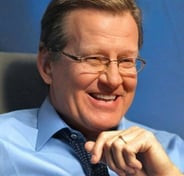 Andrew Churnwell
Contributor
Andy is an award-winning broadcaster known for his inimitable, no nonsense style of presenting. A sensible man of the people, he dislikes traditional recording studios, preferring to record his Emblem Digital show live from his beloved Yaris, which is also his home. The author of two impressive books, World Gone Bongo, and its sequel, Still Bongo, Andy is the former organist of Dirty Business, Guildford's foremost rock and roll band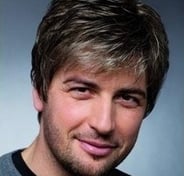 Simon Hedges
Contributor
Simon Hedges is one of the UK's leading journalists. With a laser focus on current affairs and politics, he is known for always holding the general public to account. In 2019 he created headlines around the world when his #bekindonline anti-cyberbullying campaign went viral, later being deservedly nominated (and undeservedly disqualified) for a civility in politics award. He is currently working on his first book, a thriller based on real events.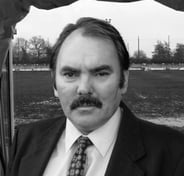 Taff Goose
Contributor
Taff Goose is a former professional footballer who represented over twenty teams including Crystal Palace, Wimbledon and Real Betis. Currently director of football and acting first team manager at non-league Streatham Rovers, he has won plaudits for his progressive approach to tactics and motivation. Taff has appeared in print in the South London Press and a range of self-published books. A children's novel, Unleash The Beast: Using My #NeverStopNotGivingUp Mentality To Unlock Sporting Excellence In The Under 10s, is due Summer 2022.