Beloved family pet put down because it "looks like Putin"
Peter and Alice Alnwick talk of their "heartache" at having their pet dog, Milo, put down.
NEWS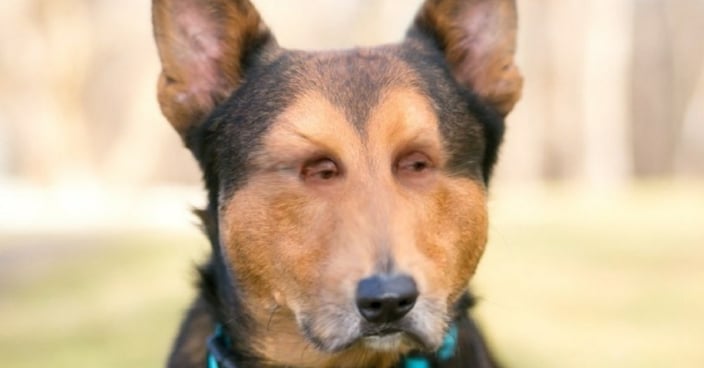 PUTIN PUT DOWN: Milo the dog pictured in happier times.
The family of a dog that looks like Vladimir Putin have talked of their "heartache" at having him put down on Friday. The Staffordshire Terrier/German Shephard cross called Milo enjoyed a happy home life with Peter and Alice Alnwick and their two children until war in Ukraine meant life for the dog became untenable.
"Before the war, people were constantly stopping us in the street to say how much Milo looked like the Russian President. It certainly used to put a smile on everyone's faces. But ever since Putin invaded the Ukraine, I've been ashamed to be seen out with him."
While taking Milo for walks, the Alnwicks claim that other dog walkers would place their dogs back on their leads and make sure to avoid Milo. One walker went as far as to scream obscenities at the dog, claiming he had blood on his paws.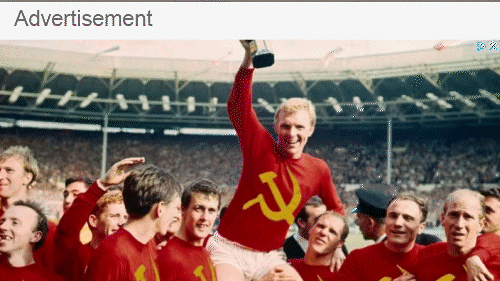 It was the moral aspect, however, which pushed the Alnwicks to have Milo put down. "Whenever we looked at Milo, all we could see was Vladimir Putin's evil face. It was as if we had an actual war criminal in our front room snuggling up to us on the sofa and bringing me my slippers."
Campaigners from The National Dogs Trust have put their support behind the Alnwick family, saying that Milo's quality of life "would have been worse than a mangy rat's". They have also made a donation to the family in order to cover the vet bills, and also a little extra to offset the emotional turmoil.
The Alnwicks have also found support on Facebook. One user stated, "Fair play to the Alnwicks. With what's happening in the Ukraine it would of[sic] been sick to let their dog live," while another stated, "I hope Milo burns in hell with Hitler's Alsation."
A memorial service is set to be held in Milo's honour next Saturday. The family request donations be made to the victims of the Ukrainian war.