London improv comedy night raided by armed police for using 'scripted material'
The event held in Streatham had reportedly repeated the same scene featuring an unflattering parody of the prime minister working in a failing sandwich shop for three months.
NEWS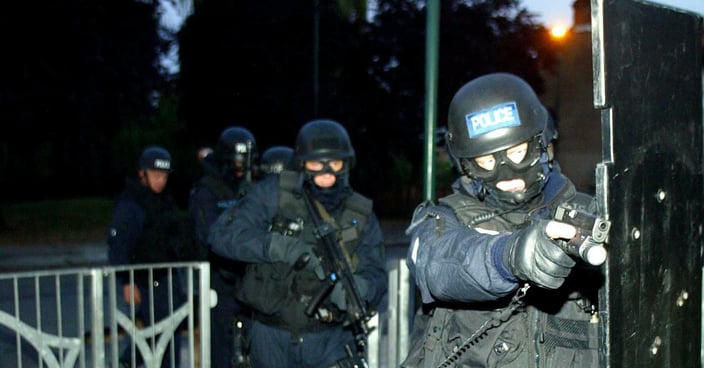 THIN BLUE LINE: Met firearms officers entering the Streatham Rovers FC Clubhouse to close down an improvised comedy event. (Wrangle Stankins/Umbrella Images)
An improvised comedy night held in Streatham, South London has been shut down by armed police this evening for contravening the Trade Description Act.
Shocked eyewitnesses reported that Metropolitan Police firearms officers entered with a battering ram at around 8:20pm this evening and set about arresting all five members of For Skits & Giggles, a group performing on stage at the time.
Harold Peterson, who runs the fortnightly You Couldn't Make It Up event at the Cynthia Payne Suite in The Clubhouse at the Greyhound Lane Stadium, explained, "We locked the doors at 8pm as usual when the show started. For Skits were about halfway through their set when we started hearing a terrible thumping. Next thing you know there's armed cops pouring in, telling everyone to get down and storming the stage. Everyone was terrified. They were looking for me, they wanted to arrest me too, but I panicked and told them my name was Armando."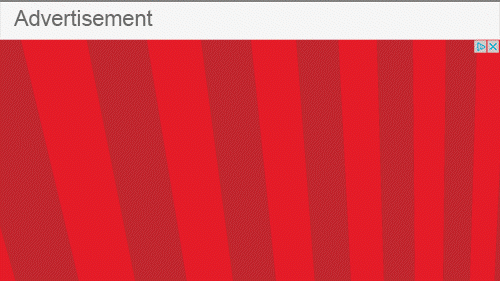 Holly Rochester, of the Fun Gal Infection troupe who were waiting backstage for their set, posted on Facebook, "We heard all the banging and shouting and we just thought they'd finally started doing some proper original material. Initially we had no idea it was real police with real guns. Then Toni peeked her head through the curtains and oh shit they saw Darren getting carried away by several cops. He was begging them not to hurt him but he was still doing the Boris voice and mannerisms."
The Metropolitan Police have yet to issue a statement but sources reveal that they took action under the Trade Descriptions Act of 1968.
Conservative backbencher Chad Bosewick MP, speaking to Sky News, said the police raid was yet another upside of Brexit. "Under the meddling interference of the European Union we couldn't send police in to shut down illegal businesses that were ripping off consumers. Now we can, and we can do it with a pretty impressive arsenal of weaponry. That's a double win as far as I'm concerned - a win for consumers, and a win for hardworking small business owners who play by the rules."
When Bosewick was asked whether the improv group's mocking of the prime minister played any role in the police's decision, he was dismissive. "Oh no, no, no. I'm sure that's just coincidence. The prime minister loves comedy. He was on Have I Got News For You multiple times after all."
Improv comedy originated in its modern form in Chicago in the United States and is synonymous in Britain with the Channel 4 programme Whose Line Is It Anyway. As its name suggests, all material performed is supposed to be improvised live.
Robert Vaughan, a performer with the improv group Miracle Fuel in Belfast who is originally from Streatham, spoke to Bazake under the condition of anonymity. "Look, we are all deeply concerned with Britain's slow, sad slide into a fascist police state - but at the end of the day rule number one of improv comedy is that it has to be improvised. If this group of performers were rehashing the same stuff every show then they had some sort of comeuppance coming their way. That's just the way it is."
Spencer Carlyle, Club Committee Chairman at Streatham Rovers Football Club who own the venue, told a Bazake reporter, "This has got absolutely nothing to do with the club. Honestly. We just hire the venue out, I couldn't care less what they do in there. They could wank off a sodding horse for all I care as long as the disgusting perverts clean up after themselves. Filthy little scumbags. Now if you don't mind I'm having a romantic candlelit supper with my beautiful wife in a top class restaurant. Goodbye."
We will have more on this breaking story throughout the night.