Man who blamed Giles Paley-Phillips tweet for "trail of destruction" found guilty of arson and assault
Judge sentences Parker Moules to eight years following "eccentric" self-defence which claimed a kind-hearted tweet inspired the carnage.
NEWS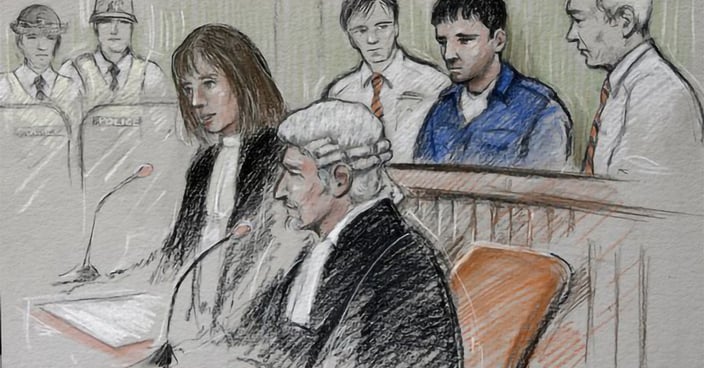 GUILTY: Moules, pictured in blue, is sentenced to eight years in jail for offences including assault and arson. (Tonbridge Lewis/Legal Matters Visuals via Pumalexicon Images)
A man who went on "a deranged destructive rampage" through the streets of West Croydon and Thornton Heath has been jailed.
Parker Moules, 45, of Panther Court, Coulsdon, was sentenced to 8 years' imprisonment at Croydon Crown Court on Wednesday 2nd March for a spree of violent criminality that has been likened to the plot of the 1993 Michael Douglas movie Falling Down.
He had pleaded not guilty at the same court on Wednesday, 9th February 2022 to charges of assault, arson and car theft but, following a self-defence that was described as "eccentric in the extreme", he was found guilty of all charges.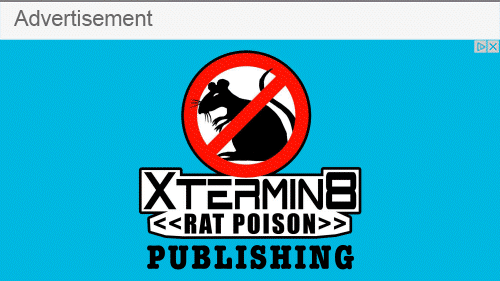 The prosecution gave detailed evidence including CCTV footage and numerous eyewitness reports of the defendant's acts of violence on Tuesday 1st February, which included setting fire to the Gourmet Burger Shack restaurant on London Road, urinating over a laptop in Nexus Computers, throwing bricks through shop windows and slapping countless people about the body and face as they waited at a bus stop. Mr. Moules was also proven to have stolen two cars as he abandoned his morning commute in favour of an orgy of chaos.
In his own defence Moules, who previously worked in recruitment for a tech start-up firm, claimed that his brief reign of violence was the result of a sudden and complete mental breakdown brought about by a tweet imploring people to "be kind".
The tweet, dated 31st January, was posted by Twitter user Giles Paley-Phillips, read: "I'm so sorry to disturb your scrolling but I just wanted to say I hope you have a good day, please take care of yourselves and be kind to others."
Moules, who was described as "increasingly agitated" during the trial, pleaded with the court to understand that the tweet, "sent me completely over the edge… I was looking at my phone whilst on the bus and I just lost the plot when I saw it."
He added, "It's not the first time he's tweeted something like that. Search him on Twitter. Day after day after day he's telling people to be kind. He doesn't mean a word of it. He's just doing it for retweets. It's him who should be here on trial for these crimes, not me."
In his sentencing, resident judge Mr. Jasper Hambridge QC described Moules as, "clearly a very disturbed individual" who "took a fluffy message of optimistic hope and mutated it in his mind to a grave insult deserving of a most vicious retribution extracted from all humanity."
As police officers led Mr. Moules away after sentencing he was heard to shout, "You old fool. You don't understand what it's like to see that rubbish every single day. I won't be the first and I won't be the last. Next time it will be murder!" to which the judge reportedly replied, "For god's sake muzzle that bitch."