Man who tried to prove poor people can eat for £5 per week told he has done "irreparable damage to his colon"
Tory activist given grim prognosis after year long diet challenge intended to silence "poverty whingers"
NEWS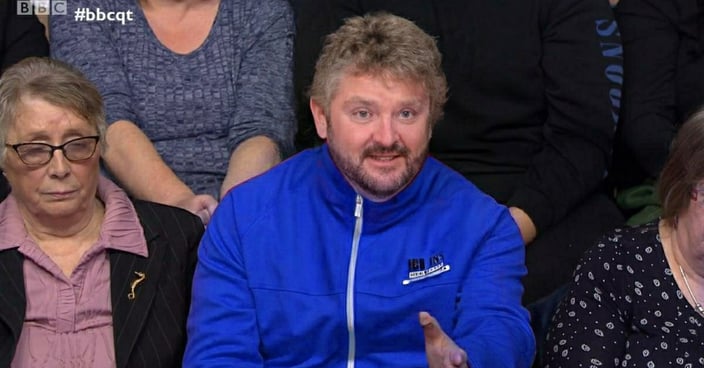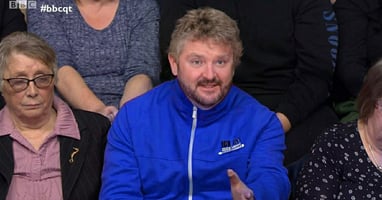 NO GUTS NO GLORY: Tory activist Bryan Reddleman laying down the law to MP Zarah Sultana during a taping of BBC Question Time. (BBC Worldwide)
A man trying to prove that a family can live on £5 a week has been told by doctors that he has suffered irreparable damage to his colon. Bryan Reddleman, a look-a-like talent agent and Conservative Party activist in the "Red Wall" town of Radcaster, had challenged himself to live on a meagre budget for a whole year to prove to "ignorant benefits families" that it is more than possible to feed a family while on Universal Credit.
Reddleman gave regular updates to his legions of Facebook fans detailing his diet of cheap staples such as hard boiled eggs, plain pasta, and microwaved baking potatoes. In his most viewed video, the Tory activist is depicted consuming fifteen reduced-to-clear Pot Noodles in one minute followed by a joint of casserole beef which had been baked for three hours.
Disaster struck for the fifty-year-old bachelor, however, when he made his regular morning vising to the toilet. After what Reddleman described as a "sea of blood" shooting out of his anus, he went straight to the doctors' surgery fearing cancer. "Best case scenario for me would have been a beeriod after what was a heavy night on the cheap vino," wrote Reddleman on his Facebook page.
But Reddleman said he was "taken aback" by the doctor's claim that his simple diet had "literally torn his colon to shreds". He went on to say that the doctor had warned that if he carried on eating this way, he not only risked contracting diseases such as scurvy and rickets, but that he risked "excreting a large portion of his intestines into the toilet".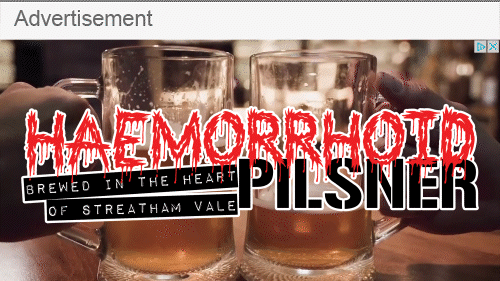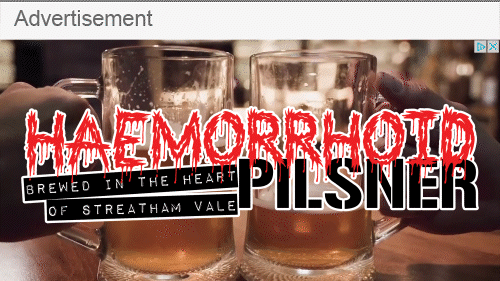 Celebrity well-wishers have come out in support of Reddleman such as the actors Laurence Fox and Christopher Biggins, who are said to be funding his hospice care. The red wall MP Chad Bosewick has also thrown his support behind the campaigner, stating, "Mr Reddleman has paid the ultimate price in a heroic bid to lay the cultural framework for further reductions in benefits payments. I will be raising his achievements in the House."
In his latest post on Facebook, Reddleman says he has no regrets in attempting to silence the "poverty whinging liberal elites" through his trailblazing diet, comparing himself to "Marie Curie" who died from radiation poisoning in her research on uranium. "What I have done has blown open the doors for fellow activists to show poor people that their complaints are completely without merit. If I do die from my guts exploding like a Bonfire Night banger, I will go to the grave knowing I have made a difference."