Putin may be terminally ill and only have months left to live, ex-MI6 man says
Former Russia expert at intelligence agency likens Putin's behaviour to estranged wife who experimented with group sex following cancer diagnosis.
NEWS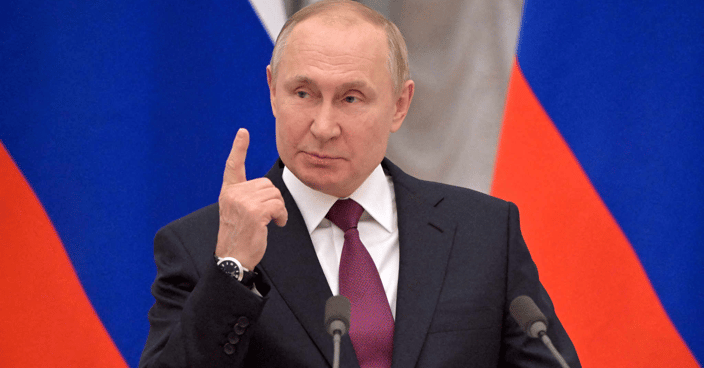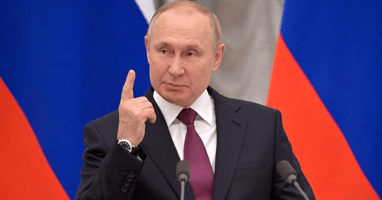 NUCLEAR FINGER: Could Putin be acting like a depraved woman with a terminal illness?. (Sniffalopolus Bulzup/Central Images via Crocodile)
Former MI6 spy handler and Russia expert Conrad Perkins-Smythe has sensationally claimed Vladimir Putin may be terminally ill, "with only months left to live."
The former goat herder - a term used in the agency for those responsible for foreign information assets - has suggested that the Russian President is acting exactly like his estranged wife Alexandra.
"When she was given a terminal cancer diagnosis in 2019 she decided she wanted to achieve two lifelong ambitions. Firstly, to try injecting heroin. Secondly, to be 'double penetrated' by two men - one vaginally, the other anally." He explained further, "With their penises."
Perkins-Smythe has likened Putin's invasion of Ukraine to her abandonment of normal marriage etiquette.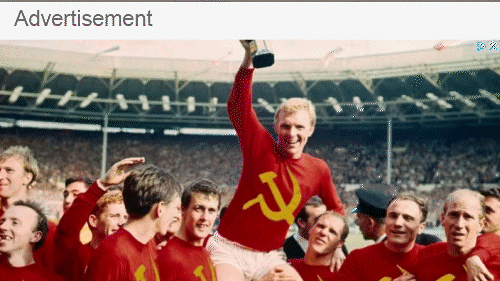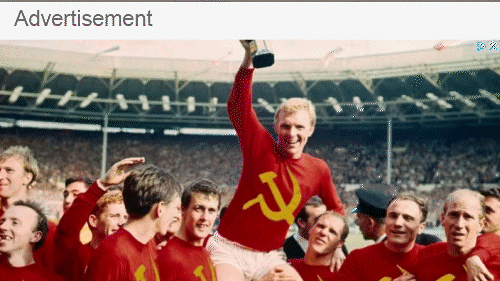 "He's clearly only got months to live and wants to try those things he's long fantasised about. He couldn't care less what damage it causes in the long term, as long as he gets his darkest desires fulfilled. In her case it was group sex, in Putin's case it's a westwards military expansion and risk of nuclear war."
Perkins-Smythe went on, "It was two other men. I had to watch from the cupboard. Much like how the majority of decent, peaceful Russians are forced to watch on, aghast at the actions of their President."
Alexandra Perkins-Smythe was later given the all clear by doctors who revealed it was a dramatic and statistically unusual case of misdiagnosis.
"It was just too much for me to take. Every time I closed my eyes I could see her, contorted in pleasure and pain, skewered by two other men. One of them was the doctor who gave her the diagnosis!
"It sounds awful but I wished she had died. We're separated now, in the process of getting a divorce.
"It's given me a terrible insight into what the people of Russia and Ukraine are going through."
Perkins-Smythe was given indefinite compassionate leave by MI6 after suffering a compound nervous breakdown and currently runs a James Bond themed luxury bed and breakfast in St. Ives, Cornwall.
The quotes above are taken from a response Mr. Perkins-Smythe posted to a review on Tripadvisor.